Balanced Scorecards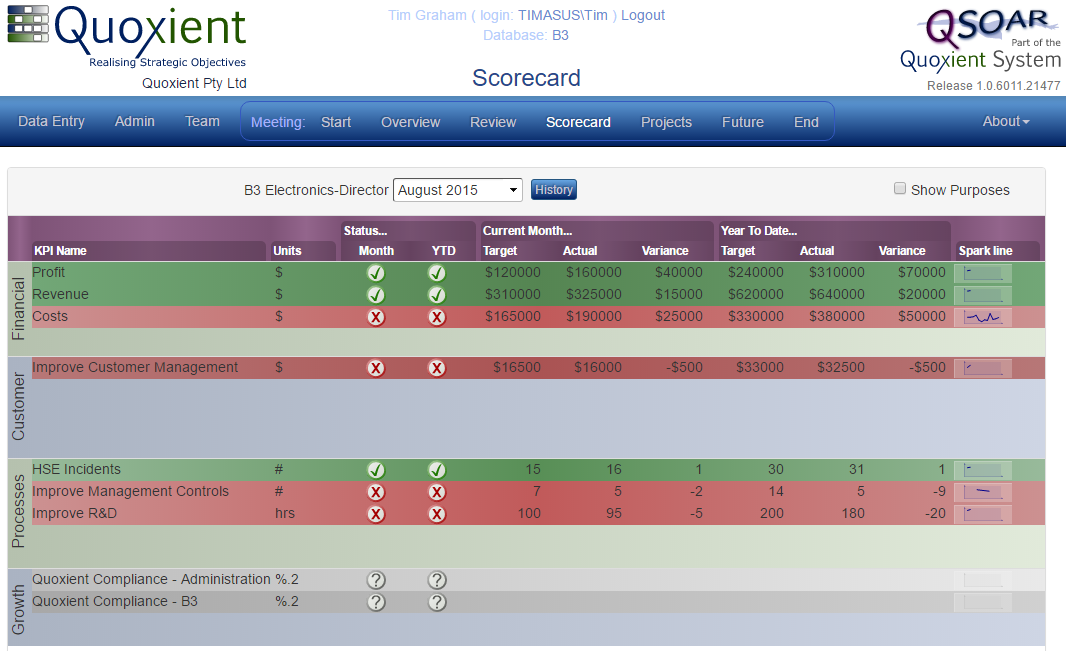 Whilst a Strategy Map is a tool for developing and visualising strategy, a Balanced Scorecard is a measure of the level of performance to KPIs that represent that strategy. It is useful to use both the Strategy Map and the BSC in tandem – the former representing "What are the Objectives that we need to measure performance against?" and the latter representing "How are we performing against those objectives?"
Therefore, the BSC is more a feedback mechanism than a strategy development tool. It gives management a balanced view of the overall performance of the organisation from a viewpoint that each Perspective provides – see below for a typical BSC.
Strategy Maps are transformed into Balanced Scorecards (BSCs) by following a 3-part process: Developing Measures (KPIs), Defining Measures and Setting Targets.